There's no question that SEO is a critical component of any successful online marketing campaign. But not all industries rely on SEO to the same degree.
In this blog post, we'll take a look at which industries need SEO the most and why. We'll also discuss some tips for optimizing your website for search engines, regardless of your industry.
So if you're looking to give your business a good boost online, read on!
The Importance of SEO Strategies
Your website should be your best sales person. It needs to be the answer your target audience is looking for. Simply put, if your website isn't the answer to your customers, it's unlikely that they'll get it.
A need arises for an effective SEO strategy. A roadmap to generate fresh, qualified, organic leads for your company. This typically comes from an experienced SEO or content marketing agency.
Anyway, why is all of this important, and why do I need SEO?
68% of online experiences begin with a search engine. (BrightEdge)
53.3% of all website traffic comes from organic search. (BrightEdge)
Read more SEO Statistics(warning, they may blow your socks off!)
Now that we've covered the importance of SEO services, let's see who really needs to get their hands dirty when it comes to search engine optimization.
What Industries Need SEO The Most
Let's firstly acknowledge that there's two angles here. There are industries that need SEO the most and there are industries that rely on SEO the most. I'll try and make differentiations as I go along.
1. Retail and eCommerce
Amazon ranks for 215M keywords, organic traffic of 984M and a traffic value of $462M. (USA Amazon only!)
Ecommerce stores tend to be very well optimized to generate organic traffic. As a result, search engine optimisation has become incredibly important to retail businesses in the past decade. Here's a chart showing forecast eCommerce growth to 2025, which says it all.
Credit to InsiderIntelligence.com for the relevant eCommerce stats
As you can see, we're anticipating massive (continued) growth in this sector. No signs of stopping just yet!
2. Travel and Hospitality
Onthebeach.co.uk came up on #1 when I searched "book holiday online". They rank for over 318k organic keywords.
Because most travel sites have a goal of generating direct bookings and operate under strict CPA (cost per acquisition) targets – search engine optimisation is incredibly important for this industry.
And what's more is that tourism tends to be a seasonal business – a very important SEO concept we'll cover in another blog.
3. Beauty and Wellness
BeautyBay ranks in the top 3 for "makeup" and over 501k organic keywords representing organic traffic of 1.5m
In many cases, relevant natural search results can have a huge impact on what people decide to buy. In the beauty industry, the most popular products tend to win out over time.
4. Technology
7 websites of varying tech industries rank for 26 million+ keywords. TechRadar organic traffic value alone is $22.6M
Very vague, encompassing lots of niches, I know. The technology space is what many people would classify as the perfect example of an industry that needs SEO services the most owing in part to the sheer volume and competition.
Unlike some other industries where you're dealing with more than just product – like travel and hospitality for example, technology companies rely on search engines to educate their visitors before they even talk to them or show them a product.
5. Software as a Service (SAAS)
HubSpot rank for over 430k organic keywords, organic traffic 1.2M and traffic value of $5.3M!
This deserves its own mention, not just under "technology". The software as a service niche is what most people would call a niche within a niche. There are many different industry sectors taking advantage of SEO campaigns – the likes of Hubspot and Salesforce being two big examples.
These companies have to have robust SEO strategies in place to educate their target audience at every stage of the buying cycle.
Read More:
6. Financial Services
MoneySupermarket 499k keywords, $23.7M value
MoneySavingExpert 2.1M keywords, $13.9M value
Online visibility is absolutely vital to the money and financial services sector.
The financial sector depends on the web to close business – especially when it comes to investing and personal finance – so they need to access as many digital eyeballs as possible through organic search results. This also includes the insurance industry which relies on what people are saying about them when they're searching for what they offer.
While this is often in the form of service, what Google says about them also has a big impact on what visitors decide to do next – buy or leave.
7. Professional Services – Private Doctors, Legal Firms, Tradesmen
Checkatrade 491k keywords, $3.6M value
ThreeBestRated 254k keywords, $1.4M value
Any lawyer will tell you how important it is to get strong, relevant search results if you're in business. The best lawyers in any niche can be very competitive when it comes to their online presence – what they say about themselves and what others are saying about them.
This logic applies to medical professionals (USA and some medical practices within the UK) and tradesmen.
8. Healthcare & Medical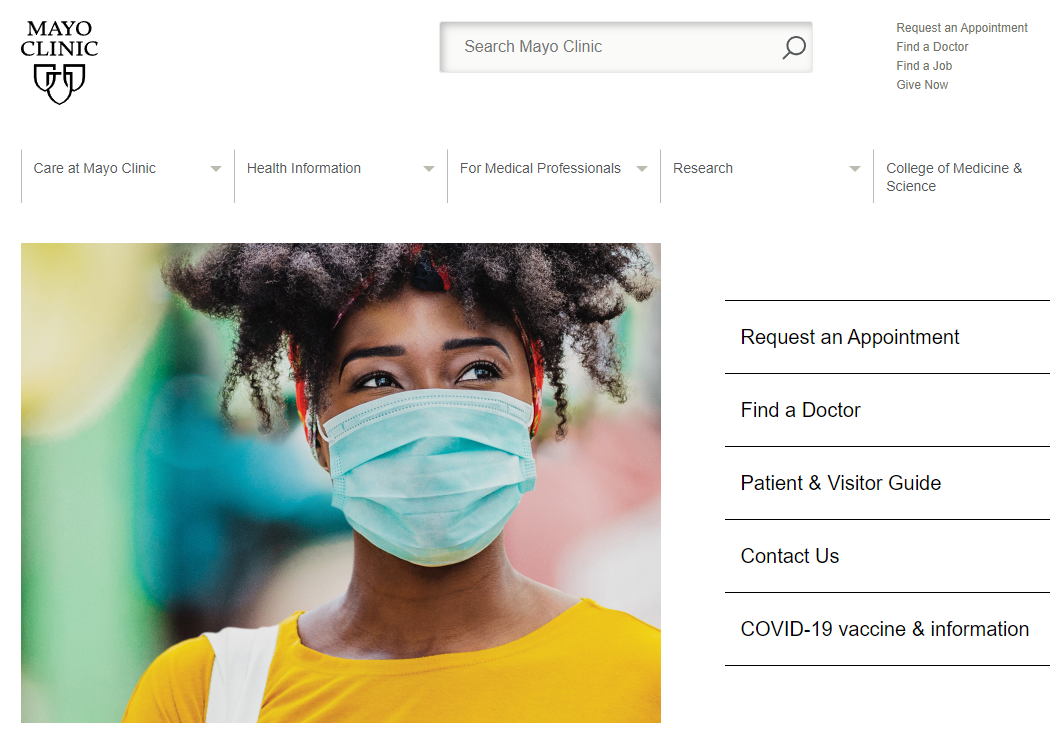 MayoClinic 20.2M keywords, $166M value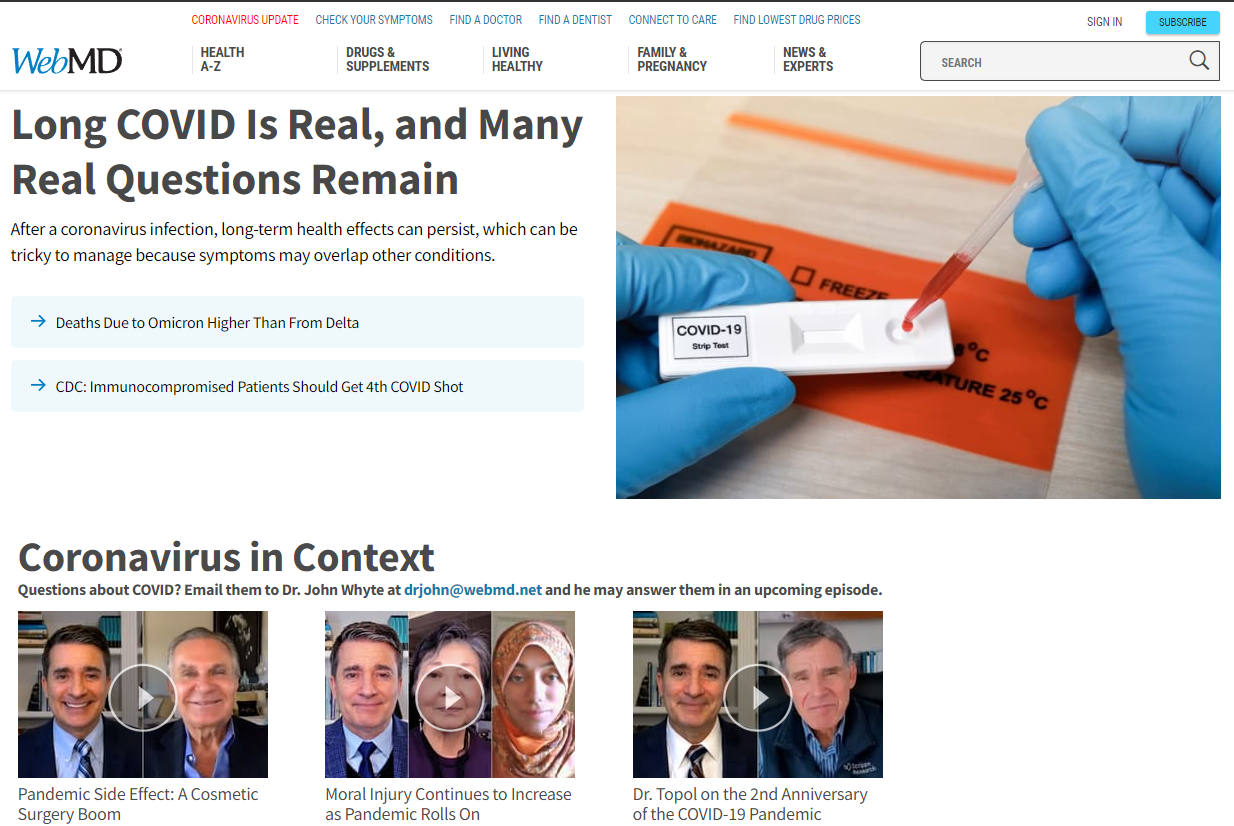 WebMD 22M keywords, $148M value
The health industry is both extremely competitive for consumer attention and heavily regulated. You may or may not remember the Google Medic Update which was designed to reward sites with high-quality content. While penalising those with low-quality content with no EAT (expertise-authoritativeness-trustworthiness).
Thus search engines are integral to maintaining a good reputation in this space, especially when it comes to medical advice.
Side Note: I found it surprising the overwhelmingly high traffic value in the healthcare space, even our dear NHS.uk ranks for 11.5M organic keywords, 83.9M organic traffic and a traffic value of (drum roll…) $64.3M!
9. Pet Services
Petco 2.2M keywords, $7.7M traffic value
PetsAtHome 445k keywords, $2.7M traffic value
Pets are family, of course. And what pet lover wants what they find online to be inaccurate.
The same goes for veterinary services – get search engine visibility right and you can get the full client base on your site. This is typically achieved via Local SEO services. Otherwise, you risk losing out to more authoritative sites (that probably focus more on SEO).
Side Note: At the same time, long-established vets may not be in great need of SEO services or digital marketing given people are always going to need them.
In 2021 it is estimated that 17m (59% of) households have pets. That said, it depends on the size of the local area and competitiveness in that specific region
10. Real Estate, Estate Agents & Property
Rightmove 1.7M keywords, $49.7M traffic value
Zoopla 1.2M keywords, $7.2M traffic value
Real Estate SEO is huge! If you're in the market to buy or sell property, what Google says about your realtor can be just as important (if not more so) what what they say or don't say about themselves. Unlike with some other sectors like technology which is an ongoing process for acquiring new leads, with the real estate industry – once you've sold your house it's probably the last time you'll ever need to market it online.
Your best shot at making a sale and closing that deal is what what Google says about you when someone's looking for what you offer – not just locally, but anywhere in the world, because prospective buyers might be Googling real estate from another country.
11. Bonus Mention: Cryptocurrency
CoinMarketCap ranks for 2.2M organic keywords representing 87.4M traffic and a whopping $43.5M traffic value.
Cryptocurrency and blockchain is one of the most exciting new industries in the world right now, and what's more it requires a ton of coding / programming skills. As such, search engine optimization has become incredibly important to these niche start-ups with their highly targeted messages that need exposure via organic results.
You may be noticing a pattern – all industries need online visibility to survive and thrive. Next time it may be faster if we identify industries that don't need SEO!
Ok, now that we've discussed what industries need seo the most, let's move on to types of businesses.
6 Types of Businesses That Need SEO The Most
While what we've discussed above covers a number of different niches, there are some specific kinds of businesses that need and use SEO the most.
1. Ecommerce Sites
Yes, I did mention eCommerce and retail as an industry already, but, people just adore shopping online. Before they shop online, they do their research and that's where our trusty SEO solutions come in to play. Ecommerce sites that focus on driving sales through their site need to be seen by as many people as possible. They're not just competing with other ecommerce stores, but department stores and physical storefronts too!
2. Lead Gen Sites
Lead gen sites need to capture as many leads as possible in order to grow sales. Whether you're an optometrist, a financial advisor or a chiropractor, what you provide is invaluable to your client and what they need to make critical decisions in their lives.
People aren't going to visit your site on a whim – they need information before they even know what kind of service you offer. That's where SEO comes into play.
3. Websites That Aren't Very Visible Yet
This includes new websites and even some established ones that just aren't very visible on the web yet – what I mean by this is that these sites have a presence online, but not a strong one. Many times what you'll find with these types of businesses is that many of them don't have much content on their site, the text they do have isn't tailored to what visitors are looking for when they search, or even an established website presence.
4. Niche Websites in Competitive Markets
Generally speaking, the more niche a website is in terms of what it offers (i.e. what it's trying to sell people), the more SEO they need. When it comes to what they actually offer, what you'll find with these sites is that it's highly targeted and in a competitive market.
The reason for this is because these niches are often defined by what their customers are looking for – what exactly will help them solve what they need? *ahem* SEO.
5. Sites With Lots of PPC Traffic
In recent years, the amount of traffic from paid ads being shown in Google's search results has been increasing. What this means is that if you have a site with a lot of money behind it for PPC campaigns, what you'll want to do is improve your organic traffic so that Google sees what your site is linking to, what it's offering, what people are looking for when they visit. Then they'll see what an authority it is in the industry and increase traffic to your site.
6. Sites With a LOT of Traffic
What I mean by this is that if you have tons of traffic coming to your website, what it probably means is that you're an authority in what you offer – no matter what that is! Sites with a ton of traffic from search engines need SEO the most because there's already a large amount of trust in what you offer. One of my main SEO methodologies involves PIE – Protect Improve Expand. If you're a large site with a lot of traffic, you'll want to focus on protecting first.
Local Search, Local Customers, Local SEO & Your Business
Let's address the elephant in the room here. Local SEO!
Obviously, location data is being shared by most smartphones and local businesses can tap into this by ensuring their online presence is optimised for local search.
How do you know if SEO is required for your industry?
Check out the search engine results page for specific cities – map packs are present on most location based search queries these days. This will give you a good indication of nearby competitors in similar or closely related industries.
Here's another one of my SEO mantras – If in doubt, check the SERPs out!
Digital Marketing & Online Businesses
And, what about Digital Marketing – does it play a role in finding more leads and potential customers online?
Absolutely. Digital Marketing, to me, is the umbrella of marketing activities and campaigns which form a coherent marketing plan. For example, this encompasses email marketing, search engine optimization, paid advertising (PPC), affiliate marketing, social media management and everything in between.
It's important to build the brand whilst building credibility. Tackling all of your main channels via digital marketing efforts can help establish a strong online presence that will lead to more target customers for your business.
Conclusion & Wrap Up
As you can see, there are many industries and types of online businesses that need to keep their SEO game strong. The reasons for this include:
Generating more organic traffic
Driving/generating more leads
Increased brand awareness
Growing sales and revenue
The key takeaway is that most competitive industries are utilising some form of SEO in their marketing plan to remain competitive.
Keep ahead of your competitive landscape by following SEO basics and ensuring you are using the correct SEO tools to propel your strategy forward.
And as a bonus takeaway, please focus less on "gaming the system" with SEO solutions – instead focus on user experience and satisfying the search intent of your intended audience. This is the sure-fire way to get rewarded by Google and ensure your online business is future proofed when it comes to organic.
Let me know what other types of websites or business you think need SEO the most in the comments!